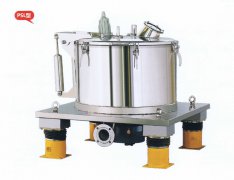 Add to Favorites
Share
Pod Contactor
Payment

Origin

China Mainland

Minimum Order

10

Packing

Pieces

Inspection

email : der@designsonjewellery.com

Remarks

welcome contact by phone number/whatsapp:
Product Detail
Speed difference control: by frequency converter or PLC, meeting the requirements of processed product and specific working condition upon the speed difference between the scroll and the basket.

Comprehensive aftersales service: horizontal scroll discharge decanter centrifuges of various specifications, cone angles and length-to-diameter factors, can meet the requirements of the processed product. The laboratory can offer selective test of material and timely provides commissioning on customer's site.



2
YRS
DES CENTRIFUCE MANUFACTURING CO.,LTD
China
Favorites
der@designsonjewellery.com