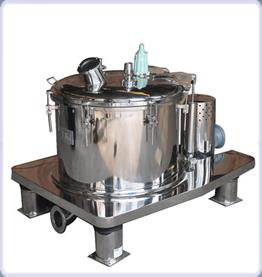 Add to Favorites
Share
PSB Piatform Base Top Discharging Centrifuges
Payment

Origin

China Mainland

Minimum Order

10

Packing

Pieces

Inspection

email : der@designsonjewellery.com

Remarks

welcome contact by phone number/whatsapp:
Product Detail
WeII-designed structure Ieaves no pIace depositing dusts and makes the machine cIean easily.The modules are designed smoothly and polished on the surface.The case.fixing Parts and drums are made of stainIess steeI.With hinged enclasure cover.it is easy to clean the gap between the case and the drum.

The base and case are welded and joint together with high performance.

PIatform base can Iower the center of gravity and reducing the machine's occupation of space. The base can aIso be the operation pIatform.



1
YRS
DES CENTRIFUCE MANUFACTURING CO.,LTD
China
Favorites
der@designsonjewellery.com