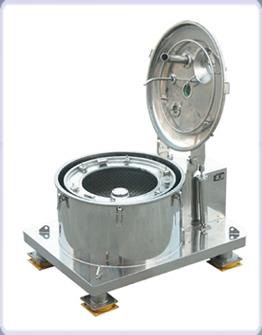 Add to Favorites
Share
PSD Piatform Base Pocket Top Discharging Centrifuges
Payment

Origin

China Mainland

Minimum Order

10

Packing

Pieces

Inspection

email : der@designsonjewellery.com

Remarks

welcome contact by phone number/whatsapp:
Product Detail
1?Inverter startup, smooth starting, adjustable reIative centrifugaI force..

2?Discharging solids from suspended bag is highly efficient with low Iabour intensity

3?Well-designed structure leaves no place depo -siting dusts and makes the machine cIean easily.The maduIes are designed smoothly and polished on the surface.The case,fixing parts and drums are made of stainIess steeI. With hinged enclosure cover , it is easy to clean the gap between the case and the drum.

4?The base and case are welt and joint together with high performance.



1
YRS
DES CENTRIFUCE MANUFACTURING CO.,LTD
China
Favorites
der@designsonjewellery.com