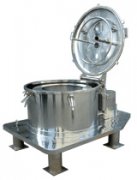 Add to Favorites
Share
FCPC® Industrial Automatic Station
Payment

Origin

China Mainland

Minimum Order

10

Packing

Pieces

Inspection

email : der@designsonjewellery.com

Remarks

welcome contact by phone number/whatsapp:
Product Detail
The FCPC® industrial automatic station, available from 5L (mono-rotor) to more than 20 L (bi-rotors) volume, allows rotor adaptation. The panel controls the whole system, from injection to collection and detection. ATEX and cGMP standards.
2
YRS
DES CENTRIFUCE MANUFACTURING CO.,LTD
China
Favorites
der@designsonjewellery.com