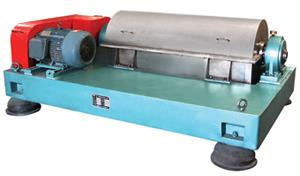 Add to Favorites
Share
LW Horizontal Spiral Sedimentation Centrifuge
Payment

Origin

China Mainland

Minimum Order

10

Packing

Pieces

Inspection

email : der@designsonjewellery.com

Remarks

welcome contact by phone number/whatsapp:
Product Detail
LW series horizontal spiral unloading settling centrifuge, it is settling suspensions for continuous separation of high efficient separation equipment and high speed by centrifugal separation ability, large production capacity, low energy consumption, can be of different kinds of suspension is the solid-liquid separation, which is mainly applicable to the solid concentration 35%, dehydration treatment compared with the difference of solid-liquid suspension of 005 heavy. This machine is widely used in material, good adaptability, can be used in chemical, food, light industry, papermaking, mining, and other industrial sectors. The GMP specification conforms to the machine.
2
YRS
DES CENTRIFUCE MANUFACTURING CO.,LTD
China
Favorites
der@designsonjewellery.com